The smart way to build your wealth
Invest with ease, while having full control over your deposits and withdrawals.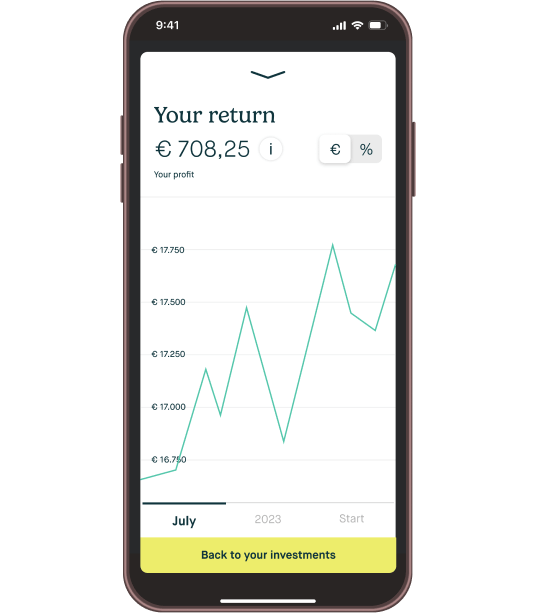 How does Peaks work?
Peaks makes investing effortless. Our app lets you invest only in index funds. You decide which portfolio suits you and how much you would like to deposit. Additionally, you always have complete control, as you can change your investment settings whenever you want.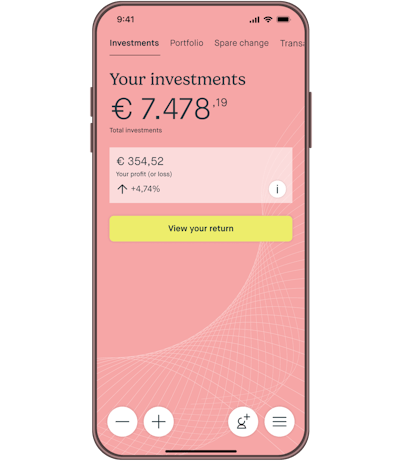 Your investments in the Peaks app
Deposit and withdraw money
When you log in, you immediately see the total value of your investments and your profit (or loss). Tap the minus or plus button at the bottom left to withdraw or deposit money any time you want.
Monitor your investments
The graph in the app shows how your investments have developed since you started investing, over the past month, or over the past year.
Check your return
It also shows your return, both in real terms and as a percentage of your total investment.
Invest any way you like
If you're not interested in investing with your change, the Peaks app gives you the freedom to choose the investment method that works best for you.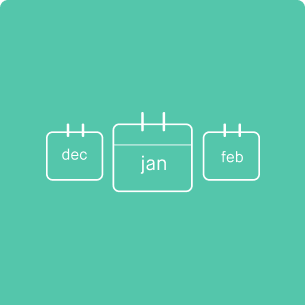 Invest monthly
Deposit a fixed amount of up to €250 on the last working day of every month.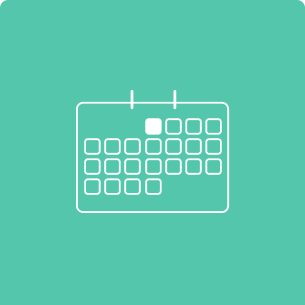 Invest daily
Set a fixed amount of up to €10 a day to be deposited in lump sum at the end of each week.
Invest manually
Deposit up to €10,000 per transaction manually via iDEAL, with no transaction fees.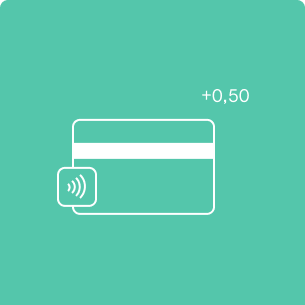 Invest your round-ups
Invest easily with your digital change. With your permission, we automatically calculate your change from your bank transactions and deposit it into your investment account once a week.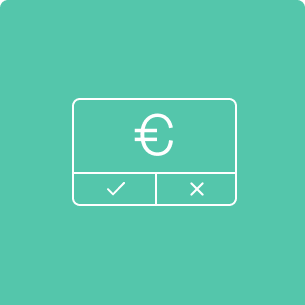 Invest your windfalls
Have you earned some extra cash? Instead of spending it right away, invest it automatically in your future with Peaks (only available in the Netherlands).
Your portfolio in the Peaks app
Your chosen portfolio
Here you can see the portfolio you've chosen and the level of risk associated with it.
Check your portfolio
Here you can see the current distribution and performance of the index funds in your portfolio.
Rebalancing
Restore balance to your portfolio's funds with the tap of a button.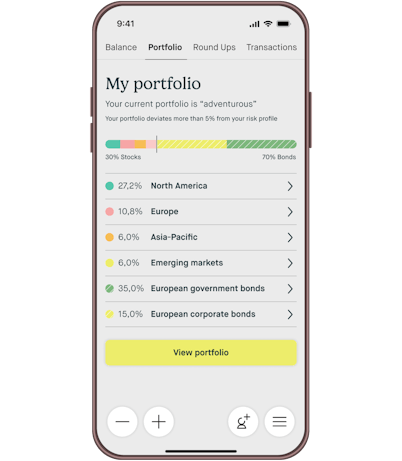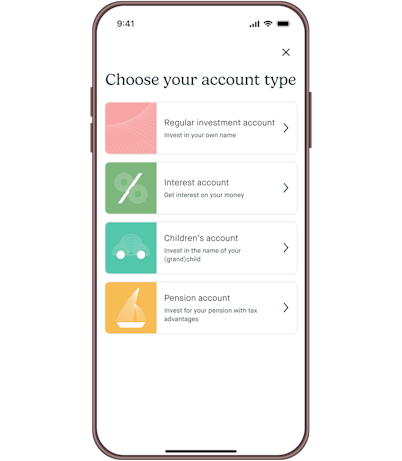 Your accounts in the Peaks app
Multiple portfolios
Spread your risk evenly by investing in multiple portfolios simultaneously. Peaks lets you invest in up to 5 accounts at a time, each with their own risk profile.
Different investment goals
With multiple Peaks accounts, you can work simultaneously towards achieving different investment goals.
Peaks Children's Account
With any Peaks package, you can open an investment account in your child's name in the Netherlands. It's the smart, easy way to set money aside for your child's future.
Your voucher code in the Peaks app
Your voucher code
Invite your friends and give them the gift of free investment credit here.
Share your code
Share your code to invite your friends and family members to start investing with Peaks. Everyone who signs up with Peaks using your promotion code will receive €10 credit to start investing.
How to redeem
If you've received a voucher code, redeem it here. Your €10 investment credit will be added automatically to your Peaks account.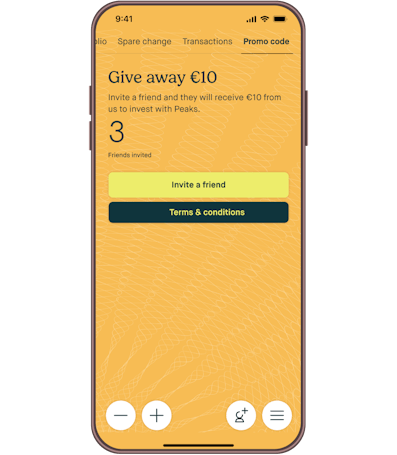 Ready? Download our app
Start now and pay no fees to Peaks in your first month.