Keeping your money secure
Peaks is supervised by the Netherlands Authority for the Financial Markets (AFM) and the Dutch Central Bank (DNB). This means that we follow strict standards of security when processing your personal data.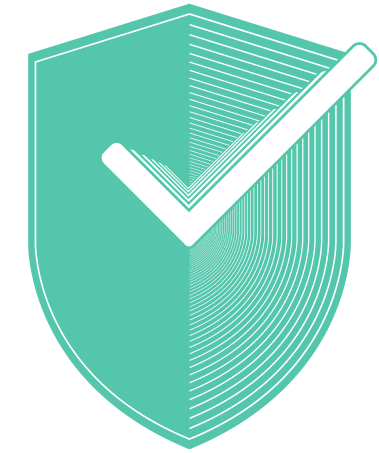 How we protect your investments
Only you have access to your account
Your Peaks account is secured with a PIN of your choice. You are the only one who can access the app and your investments. Your withdrawals from Peaks can only be paid out to the checking account of your choice. This closed-circuit system ensures that only you can access your money.
Segregation of assets
Investment firms like Peaks are required to segregate their customers' assets from their own. When you invest with Peaks, your money is held in custody by the Stichting Beheer Derdengelden Peaks. This foundation ensures that you get your money back, even if Peaks were to go out of business.
Strict supervision
Peaks is proud to be supervised by the Financial Markets Authority (AFM) and the Dutch Central Bank (DNB). This means we follow strict rules to ensure your investment's security. We are also licensed as an investment firm and payment institution.
Recommended by



Peaks and your personal data
At Peaks, we protect your data privacy in accordance with the latest laws and regulations. We only request data from you if it is strictly necessary.
Verifying your identity
To make Peaks as secure as possible, we must verify our customers' identities. That's why we ask for your social security number, ID and bank details. We then perform a check to confirm that these details are correct.
Your transaction data is deleted after 2 weeks
If you use our "Investing with your change" or "Windfalls" services, we need access to your bank account transaction data. We use this data to automatically calculate the amounts you want to invest. We delete this data after two weeks and never share it with third parties.
Cookies
With your permission, we use cookies on our website and in our app. This helps us offer you a better experience and provide you with recommendations that might interest you. You can choose whether you want this or not. Read more about our cookies policy here.
Over 1 million investors have installed our app
What our customers say
Mar10tj1998
"I never really write reviews. But for Peaks, I make an exception. The app it fantastic. I only invest my spare change, which means I'm building my wealth without even thinking about it. It's really great!"
App Store, 22 November 2021
Rose
"Handy app, easy to use! The layout looks really nice. I'm currenlty investing with my change. The app lets me keep track of everything. I'm really curious to see what it will look like in a few months and whether it's worth it :) I'm already going to give it 4 stars for now."
Google Play Store, 10 June 2021
Bram van der L.
"Peaks is a very straightforward, user-friendly app. You invest as much as you want, either through a fixed deposit or with your change, and you end up investing quite a lot over time without even noticing it. You could earn more by actively investing yourself, but with Peaks you can forget about it for a while and let them do the rest to maximise your returns. It's a great way to get started with investing..."
Google Play Store, 5 November 2021
Bob van D.
"I've been using the Peaks app for over a year. It's easy to use... you see how much profit you have, how much you're depositing and how much change you accumulate in your account. It's easy to withdraw and deposit money to your bank account and it usually takes about one day, which is fast enough for me. It's one of the best investment apps I've come across."
Google Play Store, 2 November 2021
Ready? Download our app
Start now and pay no fees to Peaks in your first three months.