Investing in cryptocurrency ETPs
With Peaks you can invest in Bitcoin and Ethereum Exchange Traded Products (ETPs). With these financial products, you can further diversify your portfolio.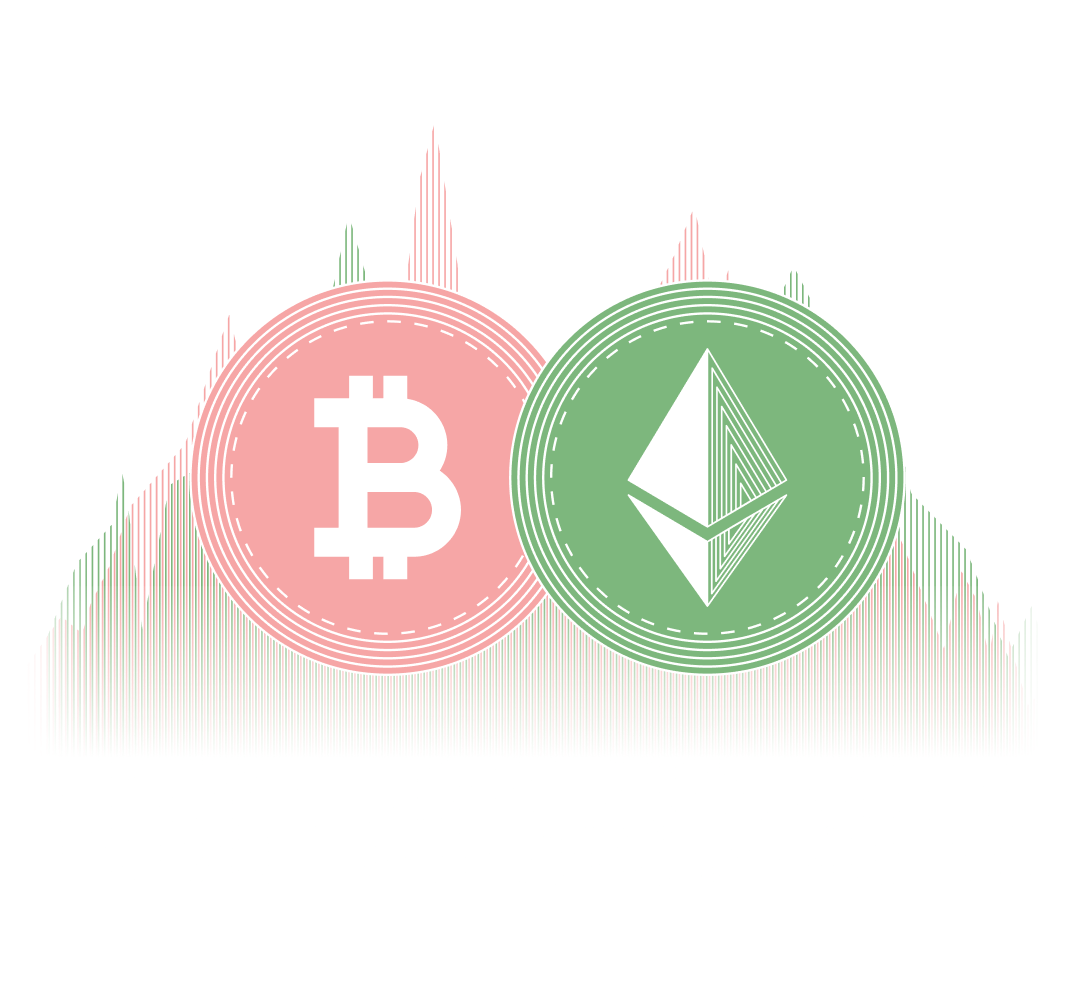 Why do we offer exposure to cryptocurrencies?
Peaks' investment philosophy is based on the principles of portfolio diversification, regular deposits, long-term investing and compound interest. We believe this is the best approach to build wealth.
Cryptocurrencies as a new asset class can help to further diversify your portfolio. When you diversify your investments, you don't put all your eggs in the same basket. If one investment drops in value, the others can help you to stay on track towards your long-term investment goals.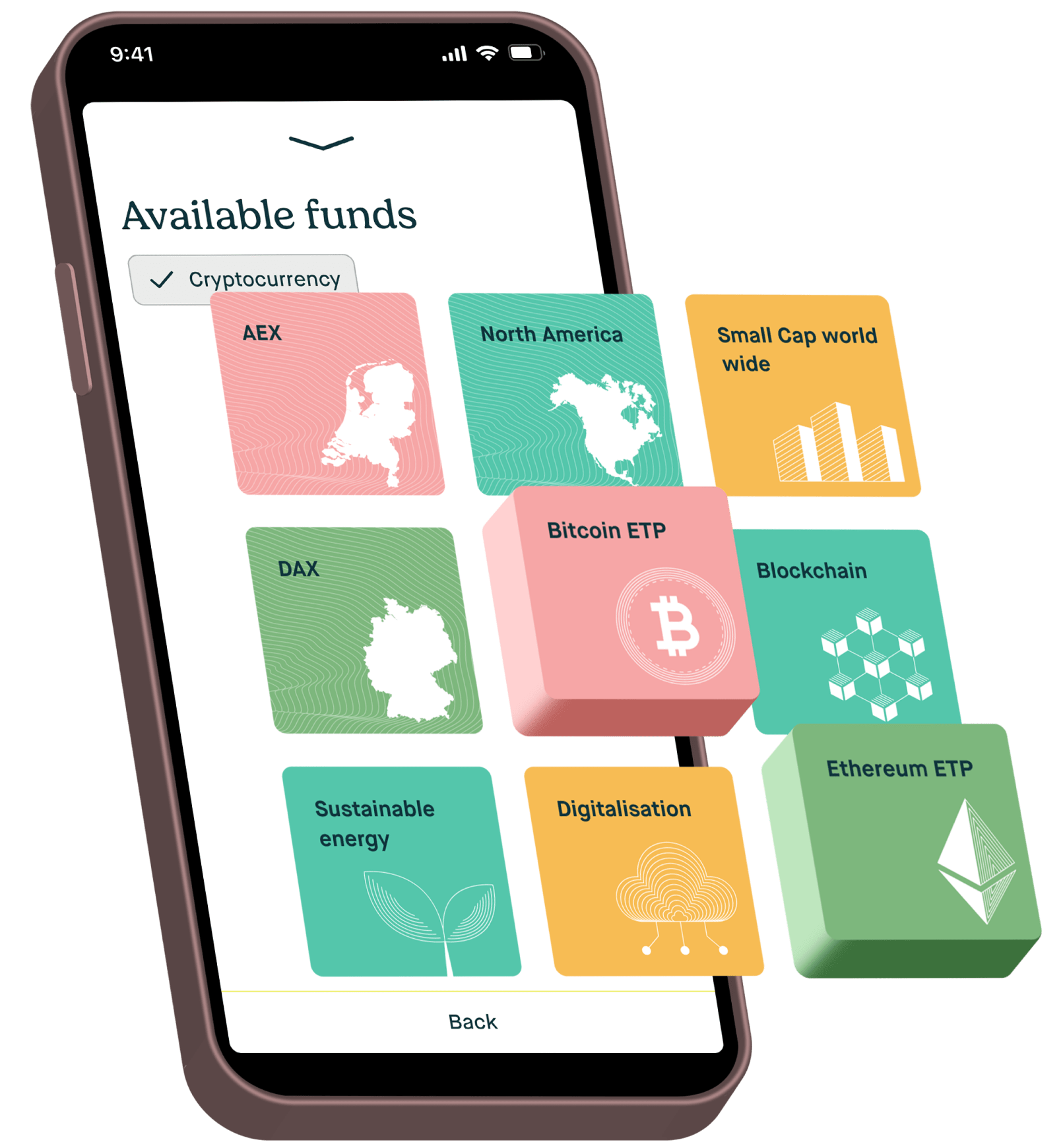 How can you invest in cryptocurrencies at Peaks?
To provide exposure to cryptocurrencies, Peaks' offers a Bitcoin ETP and an Ethereum ETP, which track the performance of Bitcoin and Ethereum. We have chosen to offer these two cryptocurrencies as they make up for more than 50% of the total crypto market.
The ETPs are professionally managed by our partner CoinShares, and offer simple access to digital assets that are 100% backed by the underlying asset, in this case Bitcoin or Ethereum. 
ETPs fall under the EU prospectus regulation which, once approved by the EU regulator, permits the product to be offered to the public across the EU and listed on EU regulated exchanges. By using the ETPs you don't need a separate crypto app, digital wallet or vulnerable password to protect your cryptocurrencies.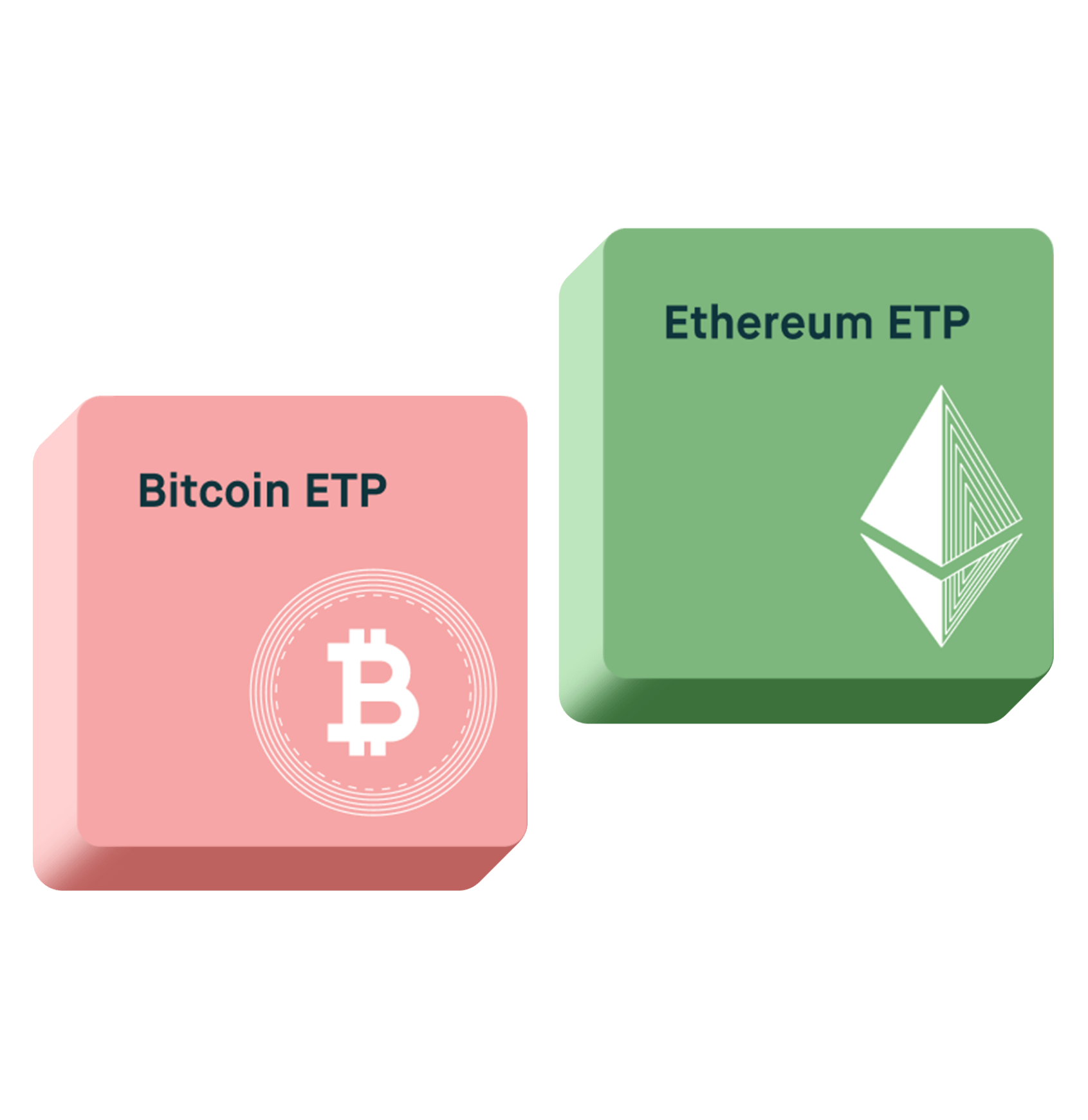 Is investing in cryptocurrencies beneficial for investors with a long-term perspective?
It is still too early to answer that question as cryptocurrencies are a new, and still relatively young asset class with limited history. In the past few years, the returns of Bitcoin and Ethereum have been spectacular, but the risk of cryptocurrencies has also been extremely high, with larger and more frequent losses compared to stocks and bonds. In 2021, Bitcoin for instance doubled its value during the year, but then lost most of that gain with losses over 60%.
Research shows that a small allocation of 1% to 5% to cryptocurrencies in your portfolio can improve the portfolio's long-term risk-return profile. By adding cryptocurrencies, you get exposure to a new asset class and technology that has a low correlation with traditional asset classes such as stocks and bonds. Read more about the risks of cryptocurrencies in the document risks of investing with Peaks.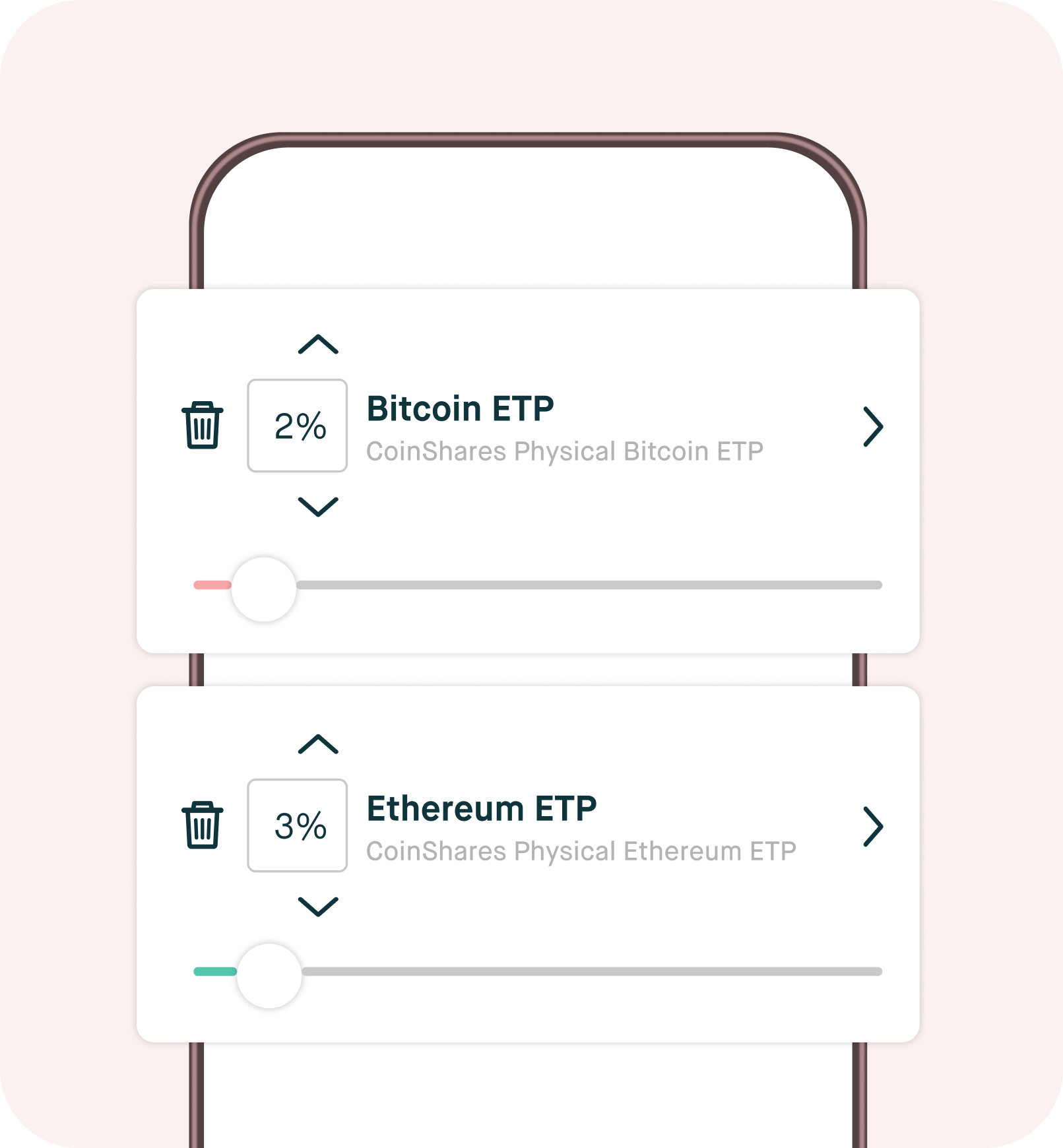 Who is the product intended for?
Crypto is a new, relatively young asset class with high risks. Before you decide to invest, it is advisable to make sure an investment in cryptocurrencies is appropriate for you.
Crypto ETPs are appropriate for investors who:
Want to invest in cryptocurrencies;
Have knowledge and experience with investing in cryptocurrencies;
Accept the high risk of cryptocurrencies;
Are able to financially carry the loss, if they would lose their money invested in cryptocurrencies;
Have an investment horizon of at least 5 years.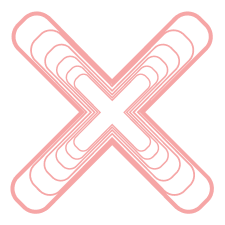 Crypto ETPs are not appropriate for investors who:
Are risk-averse and want to take little risk with their investments;
Want at least the money invested returned;
Find it important to invest sustainably, as cryptocurrencies are not regarded as sustainable investments;
Want to be able to trade 24/7 in Bitcoin and/or Ethereum. With Peaks you can only buy or sell the cryptocurrency ETPs once a day. Orders can only be executed on business days during the business hours of the stock exchanges (Xetra, Euronext).
If you want to invest in Peaks' newest financial product, you can add these ETPs after completing the appropriateness test in our app. With this test, Peaks determines whether you have enough knowledge on cryptocurrency and the related risks.